Neuilly sur Seine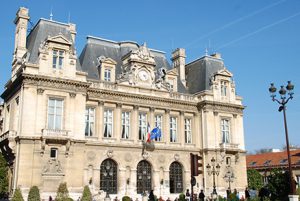 Neuilly sur Seine is a city neighboring the 16th arrondissement of Paris on the east and La Défense on the west. The main avenue crossing Neuilly Sur Seine is  the extension of Avenue de la Grande Armée in Paris and continues on the Esplanade of the Défense.  The city hosts many offices buildings and companies. The most expensive part of the town is the southern part adjacent to the Bois de Boulogne. Neuilly Sur Seine is a wealthy town with luxury apartments and lost of green.  Located along the Seine river, many boats are moored on the docks. The island of la Jatte is also located in the town. Neuilly sur Seine is linked to Paris by the subway line 1 and buses.
ARCHITECTURE
Most buildings are from the 19th and 20th century.
THE PRICES
The purchase price of m² is currently around 11.420 €.
PRACTICAL INFORMATIONS
Schools :
Lycées Pasteur and Saint James, many private schools.
Farmers Markets :
Three markets.