The 13th arrondissement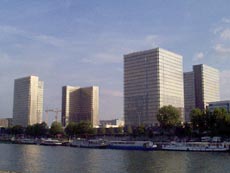 Former industrial area, this arrondissement is not very touristic. The 13th arrondissement is  knowned for its "Chinatown" neighborhood  around Place of Italy but also for the French National library (BNF). The surroundings of the BNF are completely new. The Butte aux Cailles neighborhood is a typical village of the last century in the center of Paris. It is built on the limstone quarries which forbids any heavy construction. This district homes the Gobelins  manufactory, the Austerlitz railway  station and the Pitié-Salpêtrière hospital.
ARCHITECTURE
Most buildings are from the 19th and 20th century.
THE PRICES
The purchase price of m² is currently around 9.520 €.
PRACTICAL INFORMATIONS
A few theaters (théâtre 13) and movie theaters at Place of Italy.
Schools :
Lycées Claude Monet, Gabriel Fauré, Rodin, Tolbiac and Jean Lurçat. Universities Paris I, VI, VII, Ecole des Gobelins, Ecole Estienne...
Farmers Markets :
Marché Alésia, marché Auguste Blanqui, marché Bobillot, marché Maison Blanche, marché Salpêtrière, marché Vincent Auriol, marché Jeanne d'Arc and marché Rive Gauche.