La Défense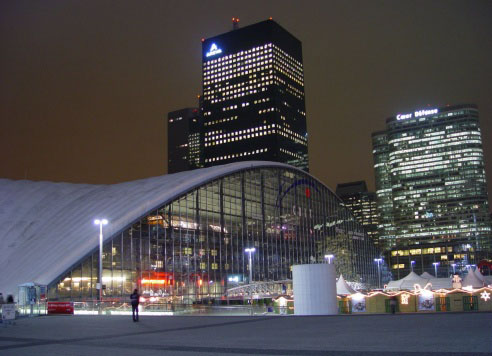 La Défense is a new business district born during the 70's  on the  grounds of two towns west of Paris, Puteaux and Courbevoie.  This district  hosts high rise buildings and skyscrapers and the head- quarters of many of the  biggest french and european companies.  It's facilities include the CNIT which hosts shows and conferences and a big shopping center, "les 4 temps". La Défense is linked to Paris by the subway line 1, the RER A, buses and a train stations to Paris and to the suburbs, and a tramway (line 2).
ARCHITECTURE
Building are modern end of the 20th century high rise buildings, many of them are being renovated, and some new ones are being started.
LES PRIX
The purchase price of m² is currently around 7 300 €.
PRACTICAL INFORMATIONS
Movie theaters UCG in the shopping center, theaters of Courbevoie and Puteaux.
Schools :
In Courbevoie, two lycées, in Puteaux, one lycée.
Farmers markets :
In Courbevoie three markets, in Puteaux two markets.